Art&culture
English
'Africa Food Manufacturing' New Super Brand for the Region's Leading 'AfroPack' and 'AfroFoodTech' Events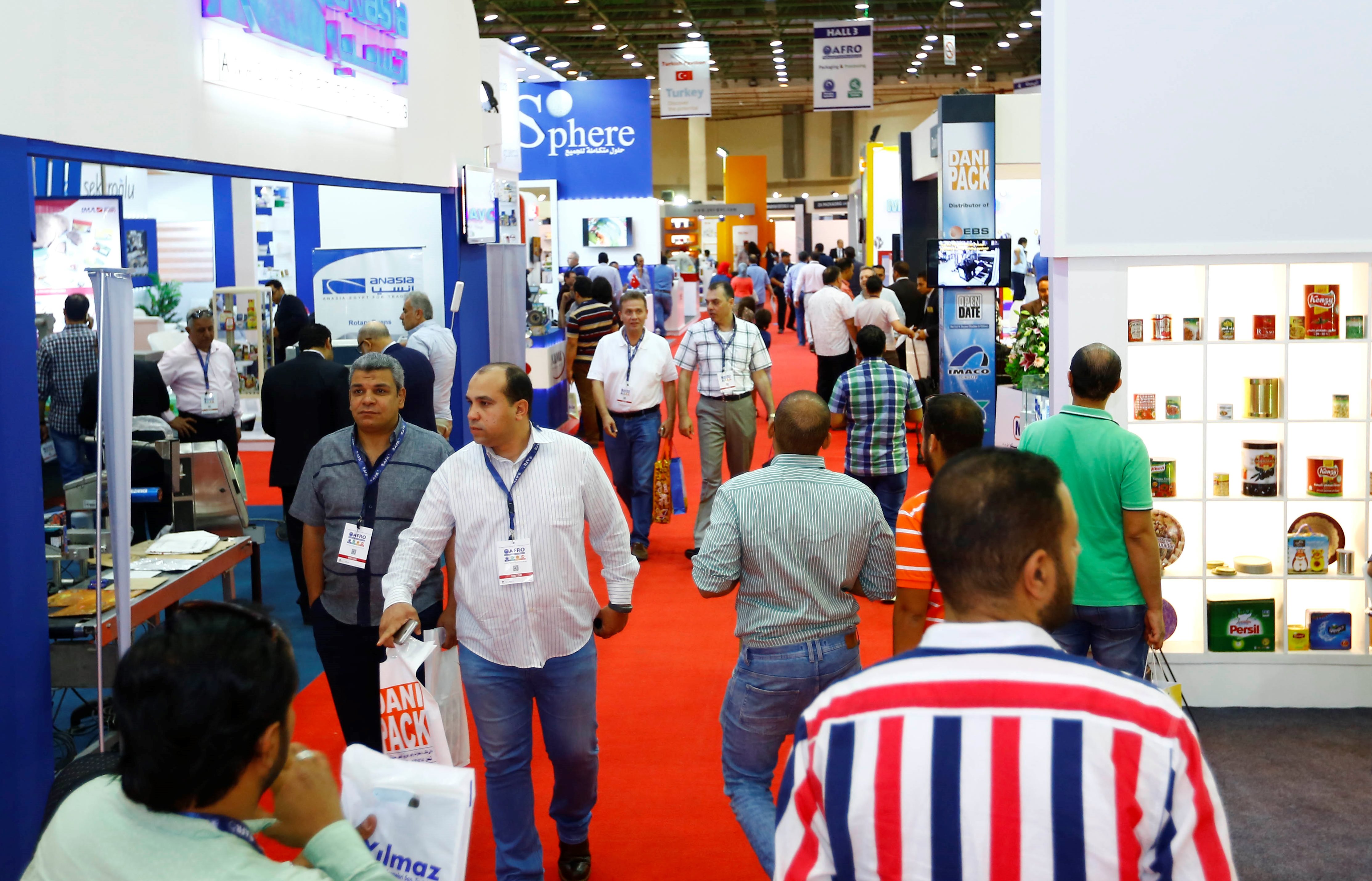 Smart Manufacturing' is official 2017 theme for Africa's leading food processing and packaging exhibition as new show concept takes shape
23 November, Cairo, Egypt: The launch edition of Africa Food Manufacturing (AFM), now the region's largest cumulative exhibition dedicated to the food manufacturing industry, is set to take place on 22-24 April 2017 at the Cairo International Convention & Exhibition Centre (CICC) in Cairo, and with it promises to bring innovation to the food manufacturing sector under the theme 'Smart Manufacturing'.
The 2017 theme of Smart Manufacturing sets the stage for innovation. Africa's increased demand on the food and beverage industry, fuelled by its growing population, calls for a focus on smart processes in manufacturing to improve and optimise production whilst reducing waste and downtime. The full Smart Manufacturing programme is scheduled to be announced in December and promises to include involvement from global experts in the field.
Another key show focus will be discussing ways to tap in to the global smart factory market, which was valued at nearly USD52 billion in 2014 and is expected to expand at over 13 percent annually in the next ten years according to Future Market Insights. Emerging markets, especially in the Middle East and Africa, are pegged as 'up and coming' territories for smart factory investment with the MEA region anticipated to see the fastest growth expansion in the coming years
According to Simon Cole, Managing Director for Informa Exhibitions – Egypt, organisers of the event, the 2017 edition of AFM will be a perfect opportunity for the industry, both locally and internationally, to capitalise on the predicted up-turn in the market: "This 2017 edition will prove that it is the go-to event for food processing and packaging professionals in Africa who are seeking innovation.
Next year we are set to attract the fast growing Food & Beverage industry from all over Africa, with a special focus on the Tripartite Free Trade Area, which was signed last year in Egypt and wrapped together 26 African nations with a population north of 600 million. Main markets to participate in AFM include Egypt, Kenya, Rwanda, Zambia, Uganda and The Democratic Republic of the Congo amongst other influential countries" said Cole
Eng. Mohamed Abdelhamid, CEO of International Pack for Packaging Systems company, remarked: "We are always happy to participate in Africa Food Manufacturing on a regular basis, we have been exhibiting for five years to present our latest high quality products with suitable prices to meet the customers' satisfaction and approach potential clients. The exhibition shows great progress every edition in terms of organisation and number of participants which attract more visitors that help us achieve our business goals."
To further support the 2017 theme, the organisers are specifically targeting exhibitors who can offer a certain level of innovation to the market. For them, the upcoming edition is about making sure the exhibition provides cutting edge knowledge and product offerings to drive Africa's food manufacturing industry forward, elevate production and to bring global technologies and insights to the forefront.
A number of innovative value added benefits have been created for all exhibitors to ease the existing reluctances that foreign companies have when considering to enter the African market. The packages include high value items such as up-to-date sector research reports and insight on how to do business in Africa's key markets, as well as on the ground personal customer relations and onsite translation services. The aim is to provide high value opportunities that will secure their return on investment.
In the lead up to the event in April 2017, the organisers will be announcing, in the coming weeks and months, further information about AFM's new direction including the Smart Manufacturing conference programme, new global partnerships and new VIP buyer programmes.
For more information, please visit: www.africa-foodmanufacturing.com
Notes to the editor :
 Informa Egypt
Informa Exhibitions delivers over 150 trade and consumer exhibitions annually across the globe. More than 800 talented individuals collaborate to present market leading events for sectors including Beauty, Construction, Design, Life Sciences, Maritime, Nutraceuticals, Pop Culture and Real Estate. Through face to face and digital channels, Informa Exhibitions enables communities to engage, experience and do business.
 Informa Exhibitions first entered the Egyptian market in 2011 with the acquisition of the well-known real estate exhibition Next Move, now rebranded as Cityscape Egypt. In 2015, Informa opened an office in Cairo and through a number of acquisitions and joint ventures, quickly grew to become the largest organiser of trade shows in Egypt. Informa Exhibitions has an ambitious five-year growth strategy in place for the country, underpinned by a rapid expansion of existing and future events.
 AFM
Africa Food Manufacturing is the leading trade fair in Egypt and North Africa showcasing market leading global technologies in food manufacturing and food packaging. The exhibition has grown consistently over five years to become a major sourcing hub for Africa buyers and distributors, serving the full lifecycle of the food production process. In order to empower the industry and meet its needs, we are co-locating with Food Africa, the international trade exhibition that is dedicated to F&B and Agriculture business in the region.
 The Food Processing Sector in Africa: To download a report about the sector in Africa, please visit: http://www.africa-foodmanufacturing.com/industry.html
 Tripartite Free Trade Area Agreement:  is an African free trade agreement signed in Egypt on June 10, 2015 between the Common Market for Eastern and Southern Africa (COMESA), Southern African Development Community (SADC) and East African Community (EAC).  The Common Market for COMESA-EAC-SADC comprises 26 countries with a combined population of nearly 600 million people and a total Gross Domestic Product (GDP) of approximately US$1.0 trillion. The main objective of the Tripartite agreement is strengthening and deepening economic integration of the southern and eastern Africa region. This will be achieved through harmonisation of policies and programmes across the three Regional Economic Communities (RECs) in the areas of trade, customs and infrastructure development.
Members: Angola, Botswana, Burundi, Comoros, Djibouti, Democratic Republic of the Congo, Egypt, Eritrea, Ethiopia, Kenya, Lesotho, Libya, Madagascar, Malawi, Mauritius, Mozambique, Namibia, Rwanda, Seychelles, South Africa, South Sudan, Sudan, Swaziland, Tanzania, Uganda, Zambia and Zimbabwe.